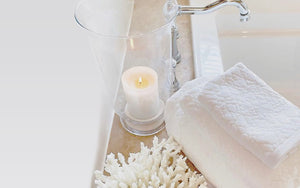 Soothing organic textures and scents designed from nature.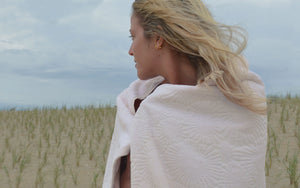 100% organic cotton textiles woven in patterns designed by nature.
Nature Inspired. Sustainably Designed.
A Transformative Philosophy for Living
We believe nature is key to transforming our bodies and soul.
Inspired by the beauty and energy of nature, our eco-friendly 100% organic bath and home products are designed from nature's patterns, colors, textures, forms and scents to enhance your everyday rituals.
In Harmony with Nature
Rooted in ancient, spiritual, philosophical and cultural beliefs, Affina's brand philosophy celebrates Nature's beauty and her ability to enhance our lives.
Earth-Friendly
As we take tranquility and well-being from nature, we give back by honoring Mother Earth in the use of organic materials and earth-friendly processes.
Wellness Living
Stories from our Biophilia Journal on Wellness, Nature, Design, and Living well close to Nature.
Mission-Driven
Our mission is to inspire a deeper connection with nature.
As a mission-driven brand, we collaborate with such humanitarian and nature conservation
nonprofits as Water.Org, The Sea Turtle Foundation and Rock The Ocean.
INTRODUCING
seaweaves by Affina
Four distinct collections inspired by naturally-forming, intrinsic patterns found in our oceans. Hundreds of sampled designs across multiple home & spa product categories available to license.
FIND OUT MORE
Retailers & Press
Affina products have sold at Neiman Marcus, Horchow and select fine specialty retailers.