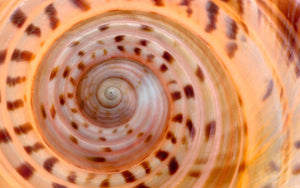 A Transformative
Philosophy for Living
Our Philosophy
~ Dynamic patterns in nature attune us with the essential energies of earth and sea ~
Affina is a nature-inspired wellness brand rooted in a philosophy for living close to nature.
Aligned with ancient spiritual, philosophical and cultural paradigms, our bath and home products are designed from patterns, colors, textures and forms found in nature.
As we take inspiration and well-being from this abundant resource, we give back by honoring Mother Earth in our use of eco-friendly materials and sustainable processes. 
Our Mission
To enrich one's experience and well being through the beauty of nature, inspiring a deeper connection with nature.
Our Founder
As a designer, my intent is to create beautiful, well-made, mindful products that have content and meaning. I've always been a keen observer of nature and all its details – its patterns, colors, textures and forms. As a child I spent many hours outdoors collecting rocks, shells and leaves – always searching for that rare find.
I believe our surroundings have a huge effect on our well-being. Home is where we seek comfort and rest with family. We feel better in natural settings because of our deep affinity with nature. Affina is about celebrating and honoring nature by trying to capture, the best that I can, her beauty and energy. I guess I still love a discovery – and nature never ceases to amaze.
Mary Ellen Putignano